Home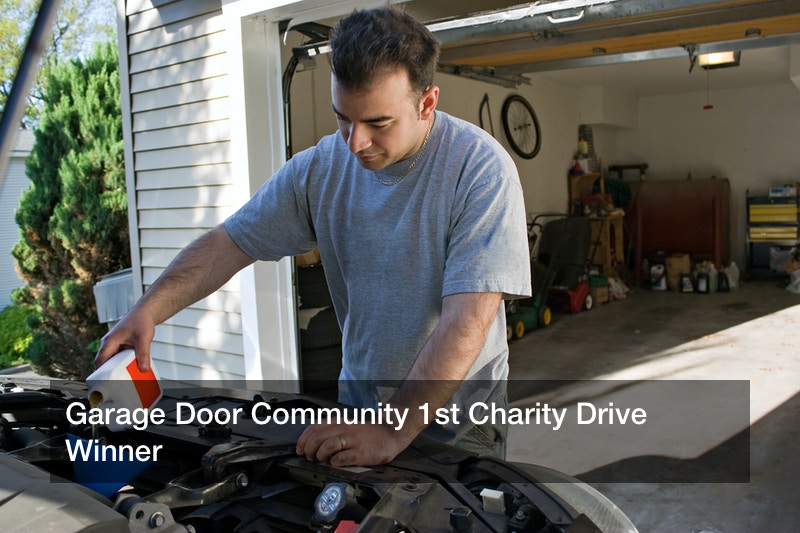 Garage Door Community 1st Charity Drive Winner

Neighborhood Garage Door Service offered its first community charity drive, where one winner would walk away with $500 for themselves and another $500 for a charity of their choice. The drive was well-received as many people entered the competition.

Video Source
Garage Door specializes exclusively in garage door service, covering everything from spring repair to door off track. Whether you need a new garage door for your home, or to fix your old one; Garage Door will be one phone call away.
Brendon and Brett from Garage Door, who were also the hosts of the competition, went on to draw a lucky winner of the competition. They began with a raffle, a small machine rattled, and before everyone knew it, the winner was selected! Patsy Bates from Dallas Texas.
The audience erupted into applause as everyone congratulated Patsy who won $500 for herself and another for a charity of her choice.
In the next scene, we see Brendon and Brett visiting Patsy's home to deliver her prize, a bouquet of flowers and balloons that said "congrats". They knocked on the door, Patsy opened the. She screeched with excitement when she saw them. She was officially the very first winner of the Garage Door Community Charity Drive. Her charity of choice was St. Jude, a research hospital devoted to treating pediatric cancer and other illnesses.
Brendon and Brett asked Patsy why she chose St. Jude, and without any hesitation, Patsy said she chose the charity because she hated seeing children getting sick and dealing with pain. Also, she didn't want to see their parents struggling to settle medical bills. St. Jude is one of the few charity hospitals that offer free medical care to patients.
Everyone seems to be excited and Patsy keeps joking about this and that. They swap jokes and at some point Pasty even said, she was going to post her pictures on Facebook. After much prattling, the hosts thank Patsy for being a valued customer, and they said their goodbyes. The last scene of the video is what appears as an advertisement for Garage Door.
A lesson learned from this video is, a charity can have a positive impact on the community and the business as well. It is amazing how Garage Door managed to use its first Community first Charity Drive to connect its brand with the community. The campaign has touched people's lives and raised awareness about social issues. As you can see, a charity can do more than connecting a brand with customers – it can also foster job satisfaction for team members like Brandon and Brett.
,.
.