Home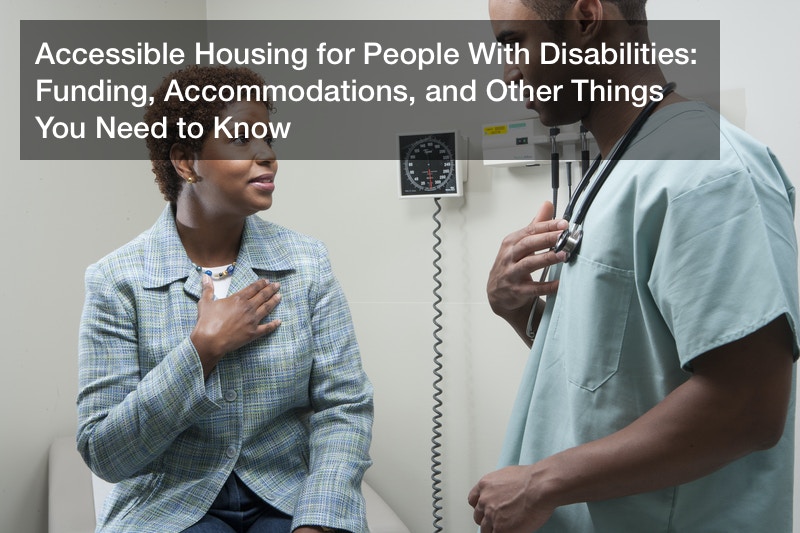 Accessible Housing for People With Disabilities: Funding, Accommodations, and Other Things You Need to Know

Five-year-old twins Keira and Amelia Algar and their parents, Amanda and Ray Algar, are the latest to benefit from the Step Up ­Community Build Program. Keira and Amelia live with Rett Syndrome, "a rare genetic neurological disorder that occurs primarily in girls and more rarely in boys," according to RettSyndrome.org.
Retty Syndrome causes moderate to severe disability. Patients may present with impaired mobility, involuntary hand movements or spasms, speech issues, difficulty breathing, slow or stunted growth, and/or a lack of muscle tone.
One of the twin girls' primary symptoms is their lack of mobility, and that lack of mobility began causing growing difficulties in their day-to-day lives, particularly when it was time to bathe or shower. That is where Horizon Pacific Contracting and the Step Up ­Community Build Program come in.
Together, they plan to install new features that will make the family's bathroom more accessible. Instead of being tasked with lifting their 40 pound daughters, the Algars will now be able to wheel their daughters directly into the shower.
"The bathroom renovation will improve safety and functionality and allow the family to remain in their current home," The Times Colonist writes.
Renovations like this one make it clear. Accessible housing for people with disabilities can make all the difference in their lives. Whether you wish to make your home more accessible for the people who live in it or plan to make changes for visiting loved ones with disabilities, there are some things you should know first.
Learn more about accessible housing for people with disabilities. Know what qualifies as accessible housing, what the most common types of accommodations are, and how to get the funding to make it happen.
What Does Accessible Housing Mean?
Nationwide, there are 40 million people of all ages currently living with a disability. What kind of housing is available to them?
According to the U.S. Department of Housing and Urban Development's (HUD's) and the American Housing Survey, there are three levels of housing for people with disabilities. Those levels include:
An overwhelming 85% of U.S. homeowners plan to make significant home improvements or renovations in the next year. Think of loved ones living with disabilities and the ways you can make your home more accessible to them.
How to Make the Kitchen Accessible
In general, homeowners are most likely to tackle home renovations that improve their bathrooms or kitchens. When it comes to accessible housing for people with disabilities, these rooms are also the perfect places to start. To make your kitchen more accessible, consider the following changes or accommodations:
How to Make the Bathrooms Accessible
Accessible housing for people with disabilities requires bathrooms with special accommodations. Some of the most helpful and useful bathroom modifications include:
Navigating Homes With More Than One Floor
Ideally, accessible housing for people with disabilities entails a single-story home. However, that's not always the case. Homes may be modified for those living with disabilities. Plus, in some regions, like New England, homes with more than one floor are the norm.
If your house or living space has more than one floor, there are several ways to make it accessible for people with disabilities. Consider installing:
Remember, if all else fails, it is entirely possible to repurpose rooms on the ground floor. Accessible housing for people with disabilities requires at least one accessible bathroom and one accessible bedroom on the first floor.
Other Accommodations To Make
What other accommodations are helpful for accessible housing for people with disabilities? Prioritize safety as well as physical and emotional well-being.
People living with disabilities generally agree on one thing: having access to urgent medical care or urgent medical assistance takes a tremendous weight off their shoulders, and, in many cases, it can save lives.
Medical alert systems are the perfect accessory for anyone living alone who may require urgent medical assistance. These devices include wearable watches, straps, or buttons that you can use to alert emergency services. Some have additional features that automatically predict medical emergencies, like falls.
Remember, it is unwise to rely on your smartphone alone. "If you don't have an emergency response system on your body that is going to stay on your body, you're at risk," Ph.D. Mindy Renfro tells Consumer Reports. Most people do not take their phones with them literally everywhere they go.
Another important accommodation to make is one that will contribute to your loved one's overall well-being. Choose renovations that will help them create meaning while improving their physical health as well. A raised garden checks off all these boxes. Raised gardens, tabletop gardens, or gardens in containers are the appropriate height to tend to while in a wheelchair.
Seeking Renovation: Government-Funded Programs And Grants
Home remodeling — and particularly remodeling for accessible housing for people with disabilities — can easily get expensive. Explore all your options when remodeling your home for loved ones living with disabilities.
Homeowners can keep costs low by applying for tax credits for disability-related home improvements or seeking help from federal grants, financial assistance programs, or nonprofit organizations.
For example, the Bryon Riesch Paralysis Foundation grant provides up to $10,000 for those with neurological disorders. Any elderly person or individual with a disability can apply for financial assistance through the nonprofit Elderly or Disabled Living. Visit their website — www.elderlyordisabledliving.com — to learn more.
Show compassion to friends and family living with disabilities. Whether they live in your home or are simply frequent visitors, all people living with disabilities can benefit from accessible accommodations to your home.
Think about what the loved ones in your life and what they specifically need. From there, determine whether a partially accessible home or a fully wheelchair accessible home is most appropriate for your situation.