Home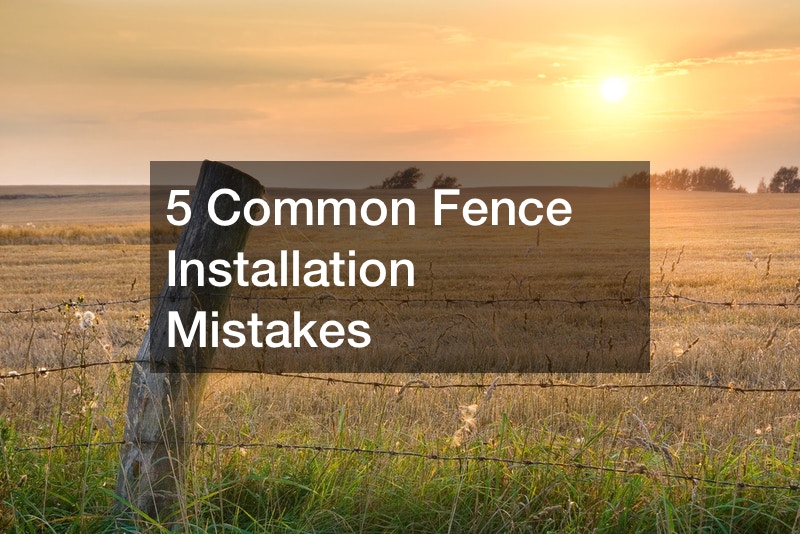 5 Common Fence Installation Mistakes

Avoid these top five blunders when considering fence installation for superb curb appeal.

Mistake #1:Failing to check underground utilities could result to utilities, which are costly to repair. There is also the risk of injuries or death if you hit an underground electric line.
Mistake #2:Not Burying Your Fence Post Deep Enough can make it weak and swing during strong winds. So, set your post to at least 24 inches or more, depending on where you live in the country.

Mistake 3:Using Pre-Built Fence Panels found in home stores. You won't able to contour this fence to the ground, instead, it will look like stair step Not the look you want to achieve. So, ensure the fence is constructed on-site for your specific yard train.

Bonus Point:Gate is a key component of a fence. It's the access point to your yard, therefore, use steel posts, hardware and steel frame in your fence installation, which provides strength and durability. Wood post and frames will become unstable causing the gate to sag eventually.

Mistake 4:Failure to construct a proper transition when transitioning from a 4ft fence to a 6ft fence. It is not difficult to customize fence transition. The results will be worthwhile.

Mistake 5: Failing to stain and seal your fence exposes it to numerous elements. Fence costs a lot to install, why not make it look great for years to come. It's as simple as staining and sealing your next fence.
.