Local emergency plumber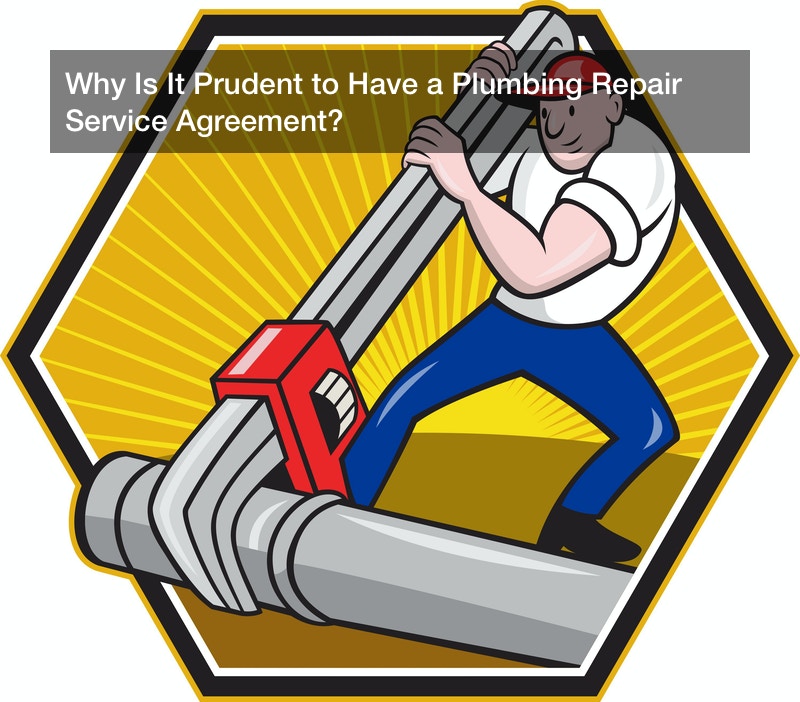 Why Is It Prudent to Have a Plumbing Repair Service Agreement?

Do you find the maintenance and repair of your plumbing system intimidating? Do you often engage in plumbing repairs as a remedial measure for plumbing problems? If your answer to these questions is a yes, then it's time to shun the corrective plumbing measures and become more proactive by taking a preventative plumbing approach.
This post presents insightful tips on how to make your plumbing maintenance and repair more proactive and preventative.
Why Should You Maintain a Proactive Plumbing Maintenance and Repair Approach?
When there are no proper preventative measures, most minor plumbing defects go unnoticed until they develop into significant plumbing problems. You shouldn't ignore your plumbing maintenance needs until there is a need for repair. Your plumbing system needs regular and thorough inspection and maintenance. You can get a plumbing repair service agreement from your local plumbers.
The contractual agreement allows your plumber to perform regular inspections, maintenance, and repairs. This routine can stop minor plumbing defects before they develop into significant and costly plumbing problems. The routine maintenance gets provided after the payment of an annual fee for the service contract.
What are the Benefits of Securing a Plumbing Service Agreement or Contract?
Here are the benefits you should know:
Reduced Repair Costs
A plumbing service agreement facilitates regular inspection and repair. The routine inspection detects and corrects minor plumbing defects before they become major repairs. The expert eyes of your plumber can detect small plumbing problems and correct them before they worsen.
With such an approach, you'll experience reduced repair and replacement costs. The annual preventative inspection, maintenance, and repair involve checking for blockages, leakages, pressure consistency, and plumbing system integrity.
Prioritized Service for Emergency Plumbing Service
Your local plumbing service provider values customers who hold plumbing service repair agreements. You're a valued customer because you provide regular income to your local plumbing service provider. As their loyal customer, you're likely to get prioritized services in cases of emergencies.
The priority ensures that your emergency calls will get attended to faster than one-time service seekers. You can also get weekend and off-hour emergency plumbing services at better rates with no increments. As such, you're less likely to pay more for drain cleaning conducted at 5 a.m. on a Saturday.
Reduced Service Rates
Prevention is cheaper than repair! You'll save a lot of money if you take a preventative maintenance approach when caring for your plumbing system. Getting a service agreement with your local plumbing company is a way to get better service rates.
Many plumbing companies offer a 15% to 20% discount on service rates to their subscribed customers. Some providers may even waive your trip fees.
Efficient and Professional Services
Acquiring a service agreement ensures that you get a plumber that is qualified, insured, and certified. As such, you'll get professional and high-quality services as well as reduced exposure to plumbing service risks. Annual inspections and maintenance also optimize your plumbing system's lifespan and efficiency.
You'll also avoid regular plumbing system component replacements, which are often expensive. So, don't wait till your plumbing system breaks down!
Inspection Reminders
If you're to inspect and maintain your plumbing system, there is a likelihood of you forgetting to check and maintain the system. But with a service agreement, your contracted local plumber can remind you when your scheduled inspections are due.
Your leaking pipe that loses water throughout a year can lead to losses amounting to an estimated $164.50 in an entire year. Gas leakages may even cost more. If such problems go undetected, you're likely to lose lots of money in repairs and wasted resources.
You need to detect and stop such plumbing problems in their early stages to prevent their worsening. As such, you should adopt a proactive and preventative approach. You can do this by acquiring a service contract from your local plumbing company.
Such a service agreement provides regular plumbing inspection, recalibration, maintenance, and repair services. These services can solve most of your plumbing problems before they get costly.