Home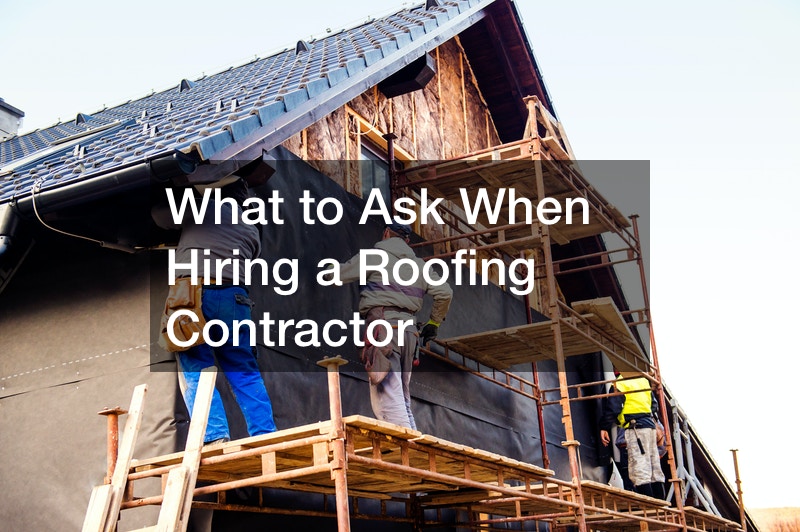 What to Ask When Hiring a Roofing Contractor

Our homes, business establishment, or other properties needs proper maintenance to serve us best. One of the fundamental parts is keeping our properties in good condition to avoid unwanted problems. It includes our roofing system.
Roofing companies play an essential role in our lives. They work on the roofs of your homes, buildings and also repair or re-roof older structures.
It involves top-notch skills to be an outstanding roofer. Here are some questions you may consider asking when hiring a roofer.
Roofing companies you hire must be local.
They offer insurances in case of unwanted damage, and their insurance is not expired.
They are transparent with their customers. You should know if they are true to their words and honest in their work.
They have Xactimate training. It is software used by insurance companies.
They have positive reviews from previous customers. You can also check reviews from past clients.
They can give you referrals from their previous clients to check their legitimacy.
Ask if they are accredited to BBB.
Ask if the roofer is also accredited by contractors around the area.
If the roofer you hire belongs to an organizations
If the roofer is licensed or has an RCAT license
Ask if a roofer can share some of their experience from previous customers and how they can solve problems and assure you that the problem will not repeat in your property.
.