Home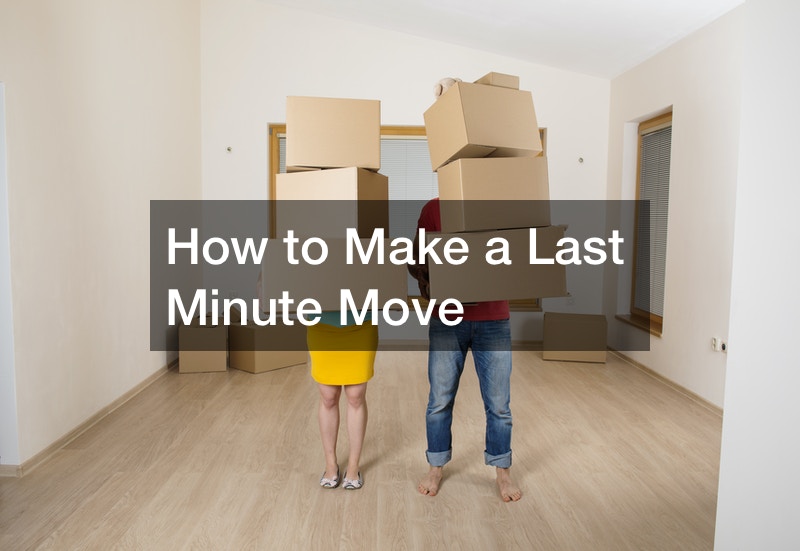 How to Make a Last Minute Move

Sometimes circumstances work against you and you face a last-minute move. Whatever the reason, you're here now and have a lot to tackle. Here are 5 tips to pull off a last-minute move.
1. Start with Logistics
Decide right off the bat whether you're going to do the move by yourself or hire a moving & storage company to help. If you decide to go with a moving company, get 2 free quotes from separate movers to compare. Be advised: last-minute reservations may cost more.
Get Rid of Unnecessary Stuff
When it comes to a last-minute move, you need to get rid of anything you don't need. Be ruthless. It will save you time packing and cut down on costs if you're using a moving and storage company.
Pack an Overnight Bag
Pack a bag for the move with a change of clothes and any toiletries or health-related things you need. Put any mobile electronics and their charges that you'll need in too.
Don't Think…Pack
Don't overthink organization here. Throw what you need into any box and tape it up. Don't worry about labeling or sorting. You're already short on time.
Recruit Friends & Family
Whether or not you hired a moving company, get friends and family to help if they're available. It'll ease your stress and lower the cost with the moving crew if they spend less time working for you.
There you have it! 5 Tips to pull off your last-minute move. Now get to it!
.