Home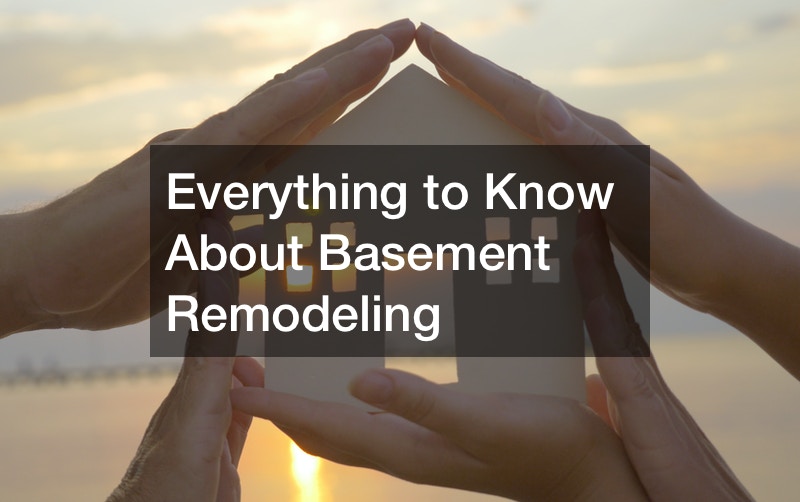 Everything to Know About Basement Remodeling

A basement is often the least considered part of a house, but it can also be one of its most valuable assets. When properly remodeled with the help of professional floor installers, your basement can become any number of things: a bedroom, living area, home office, game room, fitness center, or even a spare bathroom. Wherever you plan to use it and whatever you want it to look like, it is important to know the basement remodeling trends that are popular right now.
The main trends in basement remodeling include: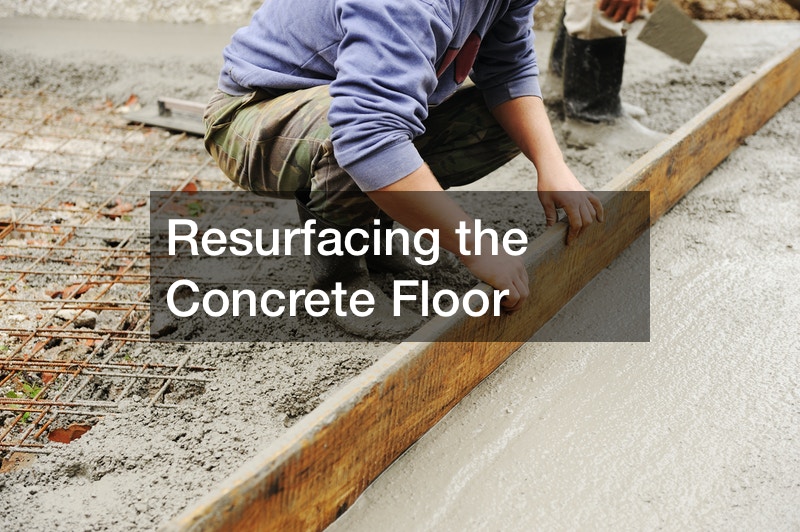 Resurfacing the Concrete Floor
Did you know that an extensive selection of colors and finishes can be applied to either epoxy or polyurethane finishes? It makes sense that you want your basement floor to match the finish on your living room floor.
Many homeowners are investing in basement remodels. This is primarily due to the increased value these renovations add to the house, but they also seek more space within their homes. Basements can be transformed into living spaces, entertainment rooms, kid's rooms, and more!
One of the most popular trends in basement remodeling is resurfacing the concrete floor. Concrete floors are often dark and cold compared to other home interior features. However, this trend works with what already exists to create a warm living space while maintaining many of its benefits, most notably low cost.
Homeowners typically choose between two methods when resurfacing their concrete floors, covering or staining. Covering the floor with a higher quality of concrete is more expensive, but it also allows homeowners to have a higher level of creativity.
They can choose from several sealers and decorative finishes and stain the concrete to create patterns or designs. Decorative aggregate can be added as well for an even more unique look.
Staining the floor creates a beautiful contrast between the new stained surfaces and old existing walls. It gives a touch of elegance to a basement space that might not otherwise have had any. Stain comes in many different colors and shades, allowing homeowners to accessorize their basement space according to their preferences.
Both options work great for finishing basements, but staining has gained popularity due to its lower cost and easier installation. Staining is accomplished by simply applying the stain to the concrete, whereas covering requires extensive work to create a smooth surface for application.
When deciding on which option is best for your basement remodeling project, consider updating other features of your home. For example, staining or covering the floor impacts how new walls are designed and decorated. This gives you more flexibility in designing a beautiful space that meets all of your needs.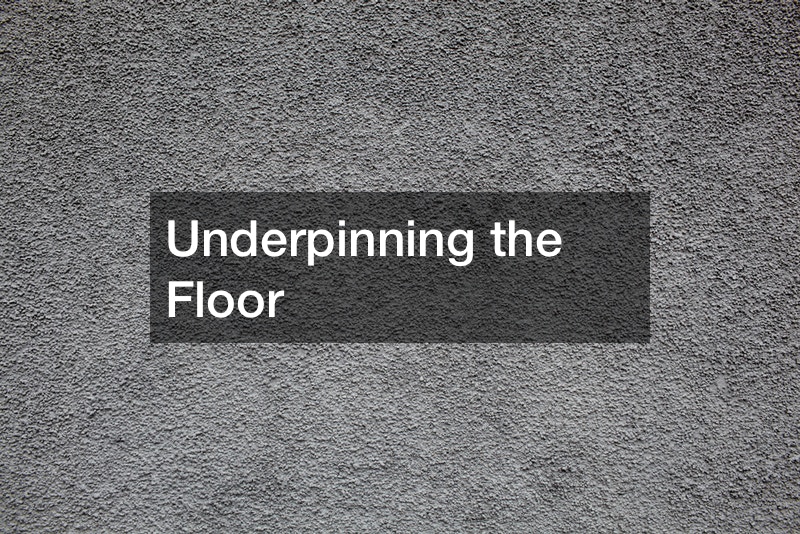 Underpinning the Floor
This is for those basements prone to flooding or may have been damaged due to soil settlement. As you are getting ready to remodel your home, have you considered adding more living space? Basement remodeling is becoming one of the most popular ways to do this.
Adding an extra room or two to your home can be a rewarding investment because it will increase the value of your property. Homeowners with children especially appreciate the added space and storage that basements provide.
While many people think basements are dark, damp places that must be remedied through a concrete company contractor by building a better floor, there is another solution, underpinning the floor.
An underpinning job has several benefits. It preserves the original beauty of the concrete slab floor while adding insulation and creating new usable space underneath.
When a family grows and space in the home's upper levels becomes limited, homeowners will add bedrooms in the basement. With an underpinning job, you can add these new rooms without disturbing or changing the appearance of the original floor.
Before hiring any contractors for your project, check their licenses and insurance coverage with state agencies and representatives. Also, ask for recommendations from friends and family members who have recently completed similar projects.
Many states require renovations that affect licensed professionals must complete water and sewage systems. It would be best if you also get written estimates from several companies before choosing which one to hire for your project.
Have your underpinning project inspected by a concrete contractor once complete to prevent future problems. This way, you will know whether or not the contractor followed your plans correctly. A few years down the road, if there are any issues with your new living space, you will understand what happened and how to fix it.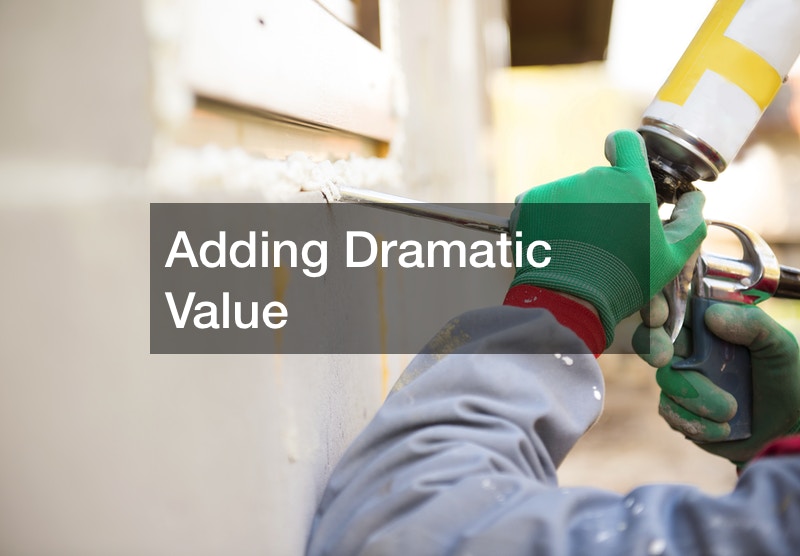 Adding Dramatic Value
A basement is a cave-like area that can be transformed into a lavish living space for better use without spending much money and effort, and the electrician basement remodeling project has become essential in these modern times.
The renovation process includes an electrician adding some complex gadgets that are electrically operated, turning the cellar into an inviting place where one would love to spend some quality time with their near ones.
Although there are several electrical services under basement remodeling trends, you need to choose one, keeping your budget constraints in mind. You could start by installing lights or contemporary light fixtures to give it a classy look.
Modern lights are energy-efficient, providing you stylish illumination during evenings when you plan on hosting guests at home. Some electrical contractors may suggest using LEDs, but most people prefer CFLs (Compact Fluorescent Lights), which give you equally bright light with lower electric bills.
You could also opt for HVAC installation, heaters, or electric water heaters to make your basement an ideal place to relax or with friends and family in the evenings when it is too cold outside or when you want to escape from sweltering summers.
Having these devices makes complete sense if many members stay in your house and would like to retreat here during harsh weather conditions.
Considering that electrician basement remodeling projects such as HVAC services have become common in these modern times, electricians and other home remodeling experts can easily handle it.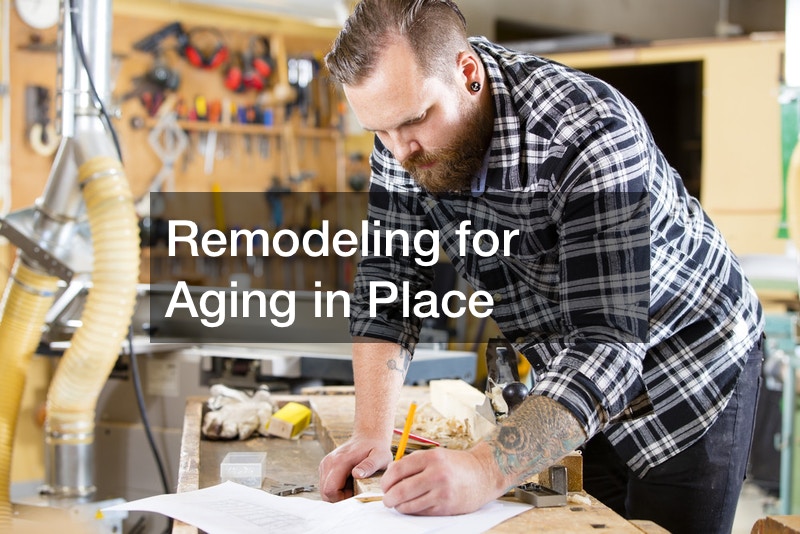 Remodeling for Aging in Place
The best practice in HVAC installation services for aging in place is not just an HVAC system that provides the perfect temperature and ventilation, but one that can do so when other HVAC systems become dysfunctional.
Aging in place separates HVAC systems into several categories: unconditioned spaces, single system HVAC systems, multiple-system HVAC systems, and mechanical ventilation with heat recovery.
An HVAC plan from a reputed HVAC company should provide adequate heating, cooling, air quality control, humidity control, indoor air quality/pollutant filtration, and effective lighting. For individual homes on a larger scale, one of the most common HVAC services provided for aging in place is HVAC ducts that are discreet and out of the way.
HVAC systems in aging-in-place homes should be designed to work together cohesively, not just as individual HVAC components. HVAC zones can either have a single system HVAC unit or multiple units independently installed, but both provide complete comfort control with various temperature levels and airspeed selections.
The best HVAC contractor services for aging in place usually combine these two options and zoned humidity control. Regarding HVAC systems, zoning is how HVAC zones are created for optimal comfort control on an individual level based on usage times, activity levels, and occupant preferences.
Staging Solutions
It can be challenging to stage a home when you have excess clutter, boxes, or other items strewn about the space. It is not an ideal selling feature. Basements are known as dark, damp spaces that are typically underutilized. However, you can turn your dark and dreary basement into a bright and inviting space with the right renovations.
In the current real estate market, homeowners can get more money for their homes by spending less on renovations. Two trends that have established themselves in the past few years are staging and finishing basements.
Home sellers can achieve a higher price with these two options because buyers generally prefer a finished house over an unfinished one. Since there is no square footage change, it does not negatively affect the home's value when selling or buying.
It also gives homeowners an extra room for personal use while home prices continue to rise quickly across the world. The first trend is staging, which means getting houses ready by decorating them to look like they lived.
Staging helps sellers create a more inviting atmosphere so that buyers feel inspired to view the house as their own after just one trip through. The idea is to bring out the home's best features and highlight them with lighting and styling choices that maximize appeal.
This way, you can show potential buyers what they could achieve if they bought the property instead of focusing on any possible drawbacks or issues with the structure itself. Decorating for staging is not much different than regular decorating. It is merely an extension of your current design style but done up to fit a particular space's size and shape.
Finishing Basements
Another option for remodeling the basement is finishing basements. This means making more of the square footage you already own by adding another floor or suite to your home. The most common basement finishings are bedrooms, bathrooms, entertainment rooms, playrooms, and home offices.
Most people like having a functional space while working on their other projects like upstairs renovations or hosting large gatherings outside the main living quarters. Finishing basements can be done in different ways. A good example is working with a concrete company specializing in finishing basements that could provide you with the solution that best fits your needs.
With homeowners looking for more living space without expanding their homes' footprints, adding a finished basement is becoming one of the most popular options to increase square footage.
This means that people who want large and luxurious spaces are starting to consider adding on a new floor or suite as an option rather than buying or building a new home which can be expensive and time-consuming. This could mean increased interest for homeowners with a completed basement sitting empty.
Improve Livability
A basement remodeling trend is improving livability. One aspect of livability does not require an overhaul of the foundation, lighting. Switching up your home's light fixtures can positively impact livability.
If you are thinking of making changes to your living space but do not want to deal with structural modifications, changing out the lights may help you get just what you need without redoing everything.
When it comes to having a well-lit space, it is not just about the number of bulbs. Instead, lighting is all about how well you can see your living environment and what kind of atmosphere you can create in different areas throughout the day.
If you feel like the natural light coming into your home is not enough or if you rely too heavily on harsh overhead lights for work projects, changing out a few light fixtures could make a world of difference for your livability.
Adding additional light fixtures to specific rooms may help change the entire feeling of that space. You will be able to add a little brightness into dark corners and even reduce the time it takes for nighttime commuters. The more comfortable you are with moving around in your own house, the better off you will be when it comes to livability.
If you need a little guidance in finding the right lighting, do not hesitate to contact a professional electrician. You may be able to find one through the Internet who has experience with changing out different types of lights and even offers design assistance to help you get just what you want at an affordable rate.
In addition, make sure that you go ahead and add new lights to any living spaces that are currently vacant or unfinished since doing so will only make future renovations easier down the road.
Make sure you have plenty of light for all your projects. If you need assistance changing out lighting fixtures, talk to a contractor. Discussing livability is important for making space more accessible to everyone, regardless of age or disability. Talk to friends, family members, and coworkers about the importance of improving livability.
It is no secret that home renovations are more popular than ever as families look to increase their square footage and add modern touches such as those offered by the latest trends in basement remodeling. Basement remodeling has many trends, but no matter what style or function you want your new finished space to serve, it is always good to address potential moisture and flooding issues early.