Aggregate suppliers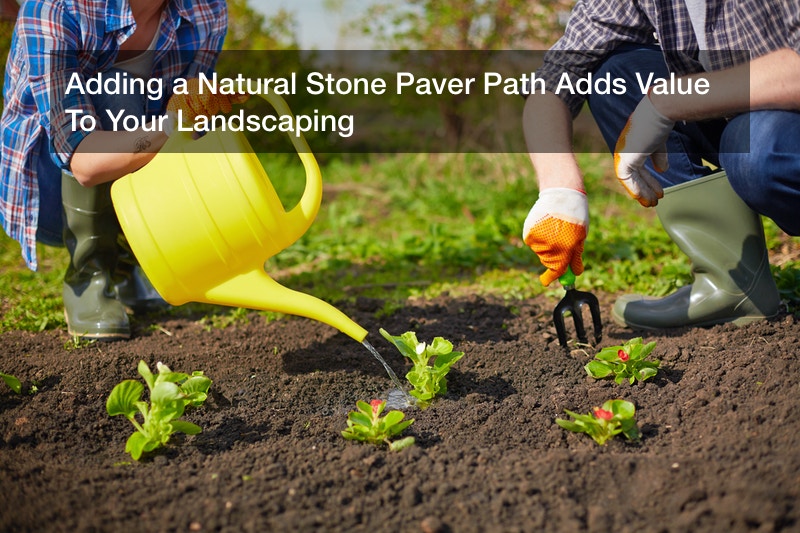 Adding a Natural Stone Paver Path Adds Value To Your Landscaping

Adding natural stone pavers to your landscaping creates a lovely natural path. One of the best reasons to add natural stone paver options to your garden is to create a lovely focal point that is rich with function.
Whether you need a path that winds through your vegetable garden or one that defines a walkway to the backyard, the place to get started is with a supplier that offers bulk landscape materials. You will be able to find all the materials you need in one location which will undoubtedly make the project easier.
Designing Your Natura Stone Paver Path
There are a few things that you want to do before you get started on your path to make sure the project comes together perfectly! With a little planning you can create a beautiful landscape feature that can be completed in less than a weekend!
There are a few things you should consider when you are designing your natural stone path. First and foremost be sure that you choose a landscape supply company that offers great pricing on a wide range of landscape materials. The ideal supplier will have the experienced staff on hand to answer your questions and provide advice.
Next up, you will have to do some math. It will be simple math, but it is necessary to ensure that you get the right amount of materials for your project. Measure the length and the width of the area to determine how many natural stone pavers you will need.
You can choose from a range of sizes for your natural stone paver. The sizes typically start at 12 X 12 and work there way up from there. If you use a trusted source for your bulk landscape materials, they will be able to tell you how many pavers you will need for your project.
Choose Your Fill
Decide which fill you want to use to surround your pavers. Pea gravel is a popular choice. Many people choose different types of fill dirt and use a ground cover in between the pavers. The beauty of designing your pathway is that you get too choose!
Preparing the Area
It is strongly recommended that you prepare the site by removing any grasses, leveling the space by adding sand or another material and using a weed/grass barrier. It sounds complicated but the extra effort in preparing the site will ensure that your stone path is level and ready to look great for years to come.
Placing the Pavers
Depending on the aesthetic you are going for, you can either line up the pavers perfectly or stagger them a bit. Adjust as you go to ensure each paver is level. Pavers should not wobble when you step on them.
Adding a stone paver path to your landscaping is a quick, easy, inexpensive way to add some interest to your landscape and keep people on the path and off your lawn and out of the garden!