Uncategorized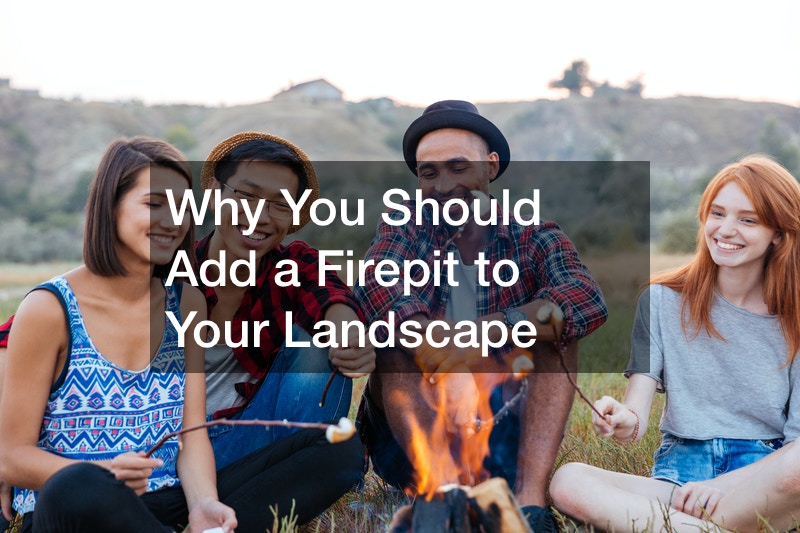 Why You Should Add a Firepit to Your Landscape

UPDATED 2/23/21
Fire pits add a touch of class to your landscaping design. From the classic bonfire outdoor party spot to a cozy apartment size fire pit, there are plenty of options to choose from. Fire pit design can be a simple Do-It-Yourself project or a luxurious permanent addition to your home. It can be a beloved source of entertainment for your family for years to come, or add extra value to your property when you're looking to sell. Some fire pits can be temporary constructions for intimate parties or special events like weddings.
Careful planning and forward-thinking will turn this project into the highlight of your outside spaces. Research is key in deciding the factors that are important to you, such as the best fire pit to cook on or what the best backyard gas fire pits are for your region. Taking the time to do your research can make adding a fire pit to your home an easy experience. Consulting with a local expert can also give great insight into which design aspects fit your needs.
Firepits have become popular landscaping projects in recent years. Incorporating a firepit into your backyard landscape ideas is a great way to extend your living quarters, regardless of what season it is. There's something magical about the ambiance a fire creates, whether you're sitting around with friends or roasting marshmallows with the kids.
Firepits come in a wide variety of styles and sizes and can be a simple addition that requires little to no construction skills, or as a permanent fixture incorporated into your landscaping project. You can even build an in-ground pit. If you're not a DIYer or you'd prefer a luxury landscape design, you can consult with a landscaper to bring your dreams to fruition.
There are two types of classic fire pits – wood and gas. Wood firepits are affordable, simple to install and easy to use. Gas firepits feature a gas burner to create fire and as long as it is installed properly, can be safer than wood, because the flames can be controlled. Gas firepits are perfect for the suburbs and condos. Other types of firepits are gas-fire tables, tabletop firepits, and fire urns.
Firepits are a great focal point for your landscape design, and adding custom water features will bring in another of nature's elements. In fact, there are firepits that incorporate a small fireplace and a small waterfall, creating a unique sight and sound. Additional landscape features could include built-in seating, walkways, led lighting, and plants to soften the hardscaping.
Something to keep in mind is that 60% of potential home buyers are influenced by a home's landscape design. According to Money Magazine, a homeowner can recoup anywhere from 100 to 200 percent of their landscaping costs when it comes time to sell their home. Therefore, a quality landscape design should be regarded as an investment in your home rather than an expense.
When planning your landscape designs, keep in mind your entertaining needs. Do you host parties or get-togethers? Or will it be just your family enjoying your livable outdoors? A well-planned design will create a fabulous and functional outdoor living area that can be enjoyed for years to come.