Bathroom remodels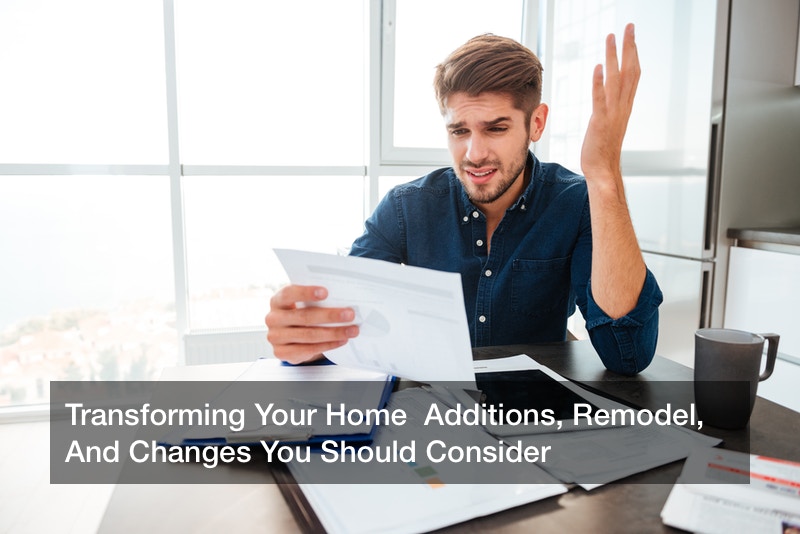 Transforming Your Home Additions, Remodel, And Changes You Should Consider

In the United States, American homeowners love their home; whether it's small or large, highly furnished, or slightly furnished, modern or old fashioned, the love is there. Homeowners love their homes because it provides them with independence, comfort, and the opportunity to create a life and family. However, there are instances when homeowners have the desire to transform their humble abode into something fresh and new. Yes, homeowners decide to remodel. In fact, remodeling is highly popular where houses are concerned. This home remodeling industry is beginning to boom, and is expected to steadily grow each year by 2%. If you're a homeowner who is considering a remodel, here are some remodeling points you should consider.

Home Additions

Home remodel services see many requests for home additions from homeowners. There are many types of home additions that will make your house feel and look different, will add style to your home, and will add space to your house.
An In-Law Suite: This home addition has become increasingly popular over the past few years. An in-law home addition is typically built on the side of a home or an add-on to a garage. Many of these in-law suites include, but are not limited to, a small kitchen, a bathroom, and a master bedroom. These suites are ideal if you need family members close by or living with you.

Bedroom: Another type of addition you can consider for a home transformation is a bedroom add on. For this type of addition, you need to make sure it's possible to expand your bedroom by using an exterior wall. With this addition, you'll have more space in your bedroom area for extra furniture, a bigger bed, or storage!

Kitchen: Many homeowners decide on a kitchen remodel. One type of kitchen remodel comes in the form of an addition. This type of addition is solely for space purposes. Yes, a kitchen addition adds an ample amount of space to your kitchen. Additionally, this addition can also double as an extra room addition. This is ideal if you if you live with many people, host large parties, or have many people using your kitchen.

A Room For Family: A room for your family, or a family room is separate from a living room. Typically, a family room is a smaller room where family members can watch television, spend time with one another, and relax. If your home contains a family room, this type of addition may be ideal for you. Home remodeling and construction workers will discuss which exterior wall you would like to use to expand your family room. They will ensure that the addition matches the siding of your home, as well as the roof. This addition is perfect for space, and if you want to add other materials to your family room, like games and various chairs and couches.

Dormer

By definition, a dormer is a roofed structure, often containing a window, that projects vertically beyond the plane of a pitched roof. A dormer window is a form of roof window. This roof type window adds space to your home. More importantly, with a dormer, you can create a loft in your home. A loft (especially with plenty of space) can double as a bedroom for people who need a place to stay, a hangout space for children or yourself, an office, a room to retire to after a dinner party, and so much more! Lofts also create a modern feel within your home. If you want to make your home more modern, a dormer is recommended.

Bathroom Remodel

The last type of home transformation you should consider is a bathroom remodel. Many individuals use a bathroom daily, and so remodeling a bathroom can be highly important. With a bathroom remodel, you'll find that there are many benefits to deciding to do this. Two obvious reasons are adding space to your bathroom, and fixing any leaks, cracks in the foundation, or cracks in any tiles. Other benefits of a bathroom remodel include making your home more energy efficient, increasing the value of your house, and making your bathroom more modern.