Home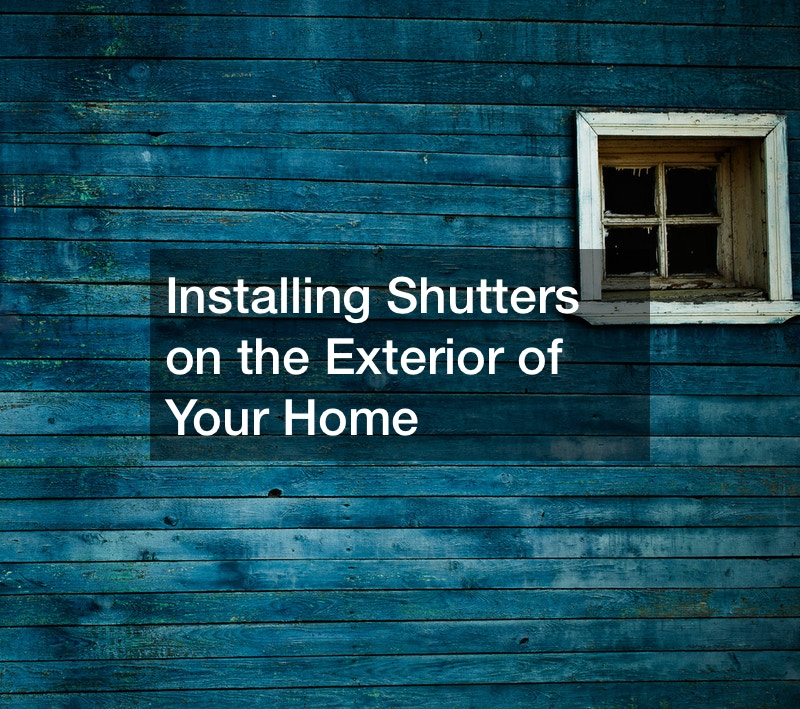 Installing Shutters on the Exterior of Your Home

If you are looking to improve the curb appeal of your home, you may be overwhelmed by the enormous projects before you. Between landscaping, garage renovation, and replacing siding and doors, it can seem like caring for your curb appeal just isn't worth it. However, there is a simple way to instantly bring more life to your home, and that is by installing window shutters on the exterior. They come in many styles and colors, are cheaper and simpler than the other projects, and add just enough of a touch-up to the outside of your house to have an impact.
In this video, you will learn how to install exterior window shutters.
The video notes that most shutters are sold in pairs and even come with the necessary hardware you'll need to hang them, meaning all you need to bring are tools to get the job done. The video will give you some helpful tips, such as marking the position you want the shutter to be in. Also, be sure to have a second person help you out. Together, you can get the job done in just a couple of hours or less, depending on how many shutters you're installing.
.