Home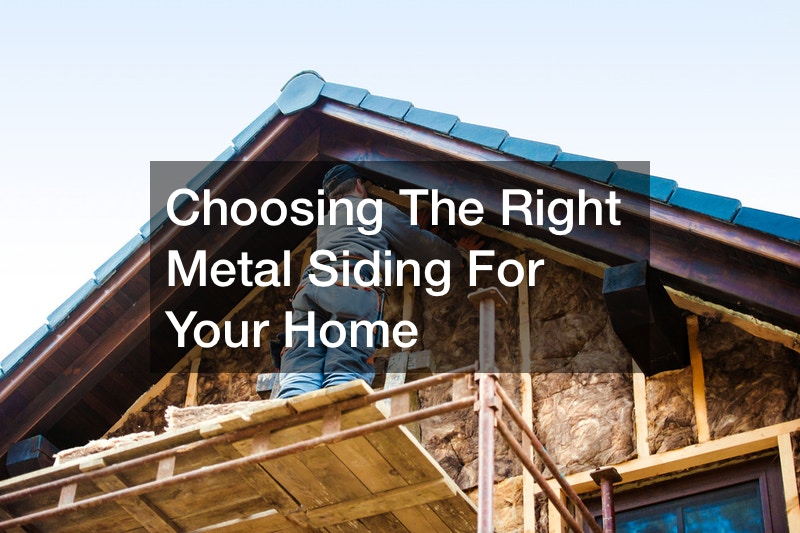 Choosing The Right Metal Siding For Your Home

Do you plan on putting metal wall panels for your home? Perhaps you're not sure about what panels to choose. Here is a brief overview of metal wall panels that every metal siding installation services company offers.
1. Concealed Fastener Panels
These panels usually have a flush or flat appearance.
It also has hidden fasteners to provide a modern style to a project. It also protects against water leaks.
– Flush Wall Panels
These are designed to have a flat and smooth appearance. It looks like a piece of sheet metal and is narrower than the exposed fastener panel.
2. Exposed Fastener Panels
These are visible fasteners on the panel's surface. They are known to be less weather-tight as the screws create points for the water to sip through. And according to a metal siding installation services company, these panels are more affordable and easy to install.
– 7/8 Corrugated
It looks wavily rounded that you don't see with other panels. These are affordable and easy to install, making them popular with DIY-ers.
– R Panel
These panels usually cost 10-15% less than the 7/8 corrugated. It has a boxy appearance that will not blend well with traditional aesthetics.
– Western Rib
This is the strongest panel, for it provides a heavy-duty structure. It also has an industrial look that is ideal for commercial projects.
.