Led roadway lighting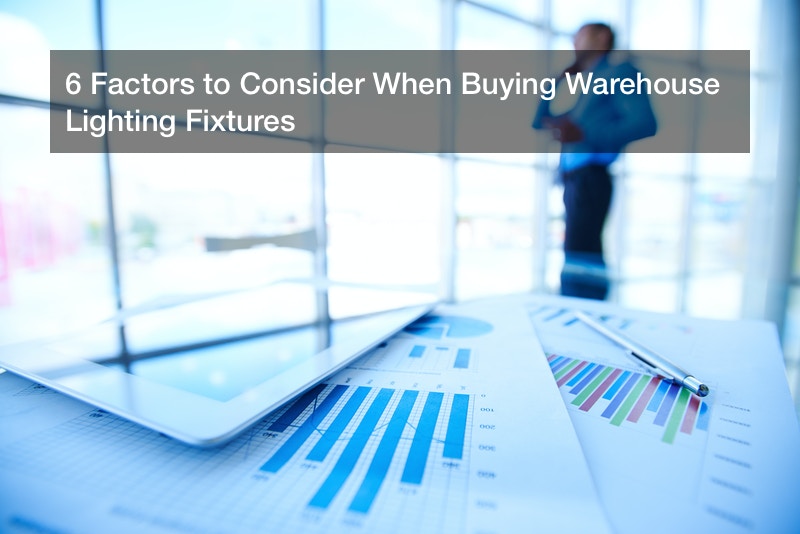 6 Factors to Consider When Buying Warehouse Lighting Fixtures

Warehouse lighting is an important consideration in any company. As an electrician, you need to make sure that all the parts of the warehouse are well lit so that activities can take place during the day and at night. Some places within the warehouse have dark corners that also need day-lighting. Therefore, when you are buying warehouse lighting fixtures, there are some important factors that you need to put into consideration, some of which have been discussed below.
1. Exterior andamp; Interior Fixtures
When buying warehouse lighting fixtures, you need to know whether you will use them outside or inside. In a warehouse, you need both. Exterior lights should be able to withstand the storm and harsh environmental conditions. However, interior fixtures should not be so hardy. They are not exposed to harsh weather conditions. Nevertheless, they should be strong enough to avoid breaking when touched by simple loads and other structures.
2. Illumination Levels
One thing you should know is that warehouses need very high illumination. Sometimes the warehouse will be loaded or unloaded at night. In such circumstances, sufficient lighting is essential in ensuring that loaders and other moving machinery will see the loads and the paths. Avoid a situation where people cannot see clearly because you used induction lamps or halogen bulbs that don't produce sufficient illumination. You should make an effort to look at warehouse lighting fixtures close to sports lighting, which has maximum illumination.
3. Energy Consumption
It would be hard to talk about lighting and forget energy consumption. Studies show that lighting accounts for more than 11% of energy use in residential properties. This goes up to 18% in commercial buildings such as warehouses. In such circumstances, using LED warehouse lighting fixtures will help in lowering the amount of energy the warehouse will be consuming. LED warehouse lighting has been known to reduce energy consumption by more than 40%, which is a welcome bonus to people operating commercial buildings.
4. Service Life
Service life is an important factor that you should consider when you are buying warehouse lighting fixtures. You want your fixtures to serve you for many years before you can consider any form of replacement. Electrical works is an expensive undertaking, especially in a larger building like a warehouse. Therefore, look for lighting fixtures that can serve you for several years. You can consider explosion proof lights because they can serve you for more than fifteen years without any need for replacement.
5. Repair and Maintenance
Just like highlighted above, you don't want to incur additional costs when trying to make your lighting fixture work as expected. Therefore, make an effort of looking for warehouse lighting fixtures that require very little or no repair. However, in warehouse settings, it will be difficult to stay without regular repair and maintenance. What you should be looking for is ensuring that repair and maintenance expenses are minimized. A warehouse lighting fixture that can be repaired by a local electrician will be highly preferred as compared to a fixture that will demand a professional electrician.
6. Associated Costs
Every time you are buying warehouse lighting fixtures, you should pay maximum attention to the associated costs. Lighting fixtures are expensive utilities that can cost you considerable amounts of money. The situation might be complicated by the fact that you will be using your fixtures to install a lighting system in a warehouse.
Warehouse lighting is expensive, which means that you need to have a budget for what you will need so that you can avoid using more money than you had planned. You can consider buying your warehouse lighting fixtures from an experienced company that can offer installation services as after-sale service. This will help you to save some dollars.
These are some of the most important factors that you need to consider when you are purchasing warehouse lighting fixtures. As you can see, lowering energy consumption should be of paramount importance. However, you should not compromise the quality of fixtures use by paying below market standards.